News
Support for businesses in sustainable development
by Lila Mikčová, Jan 20th 2023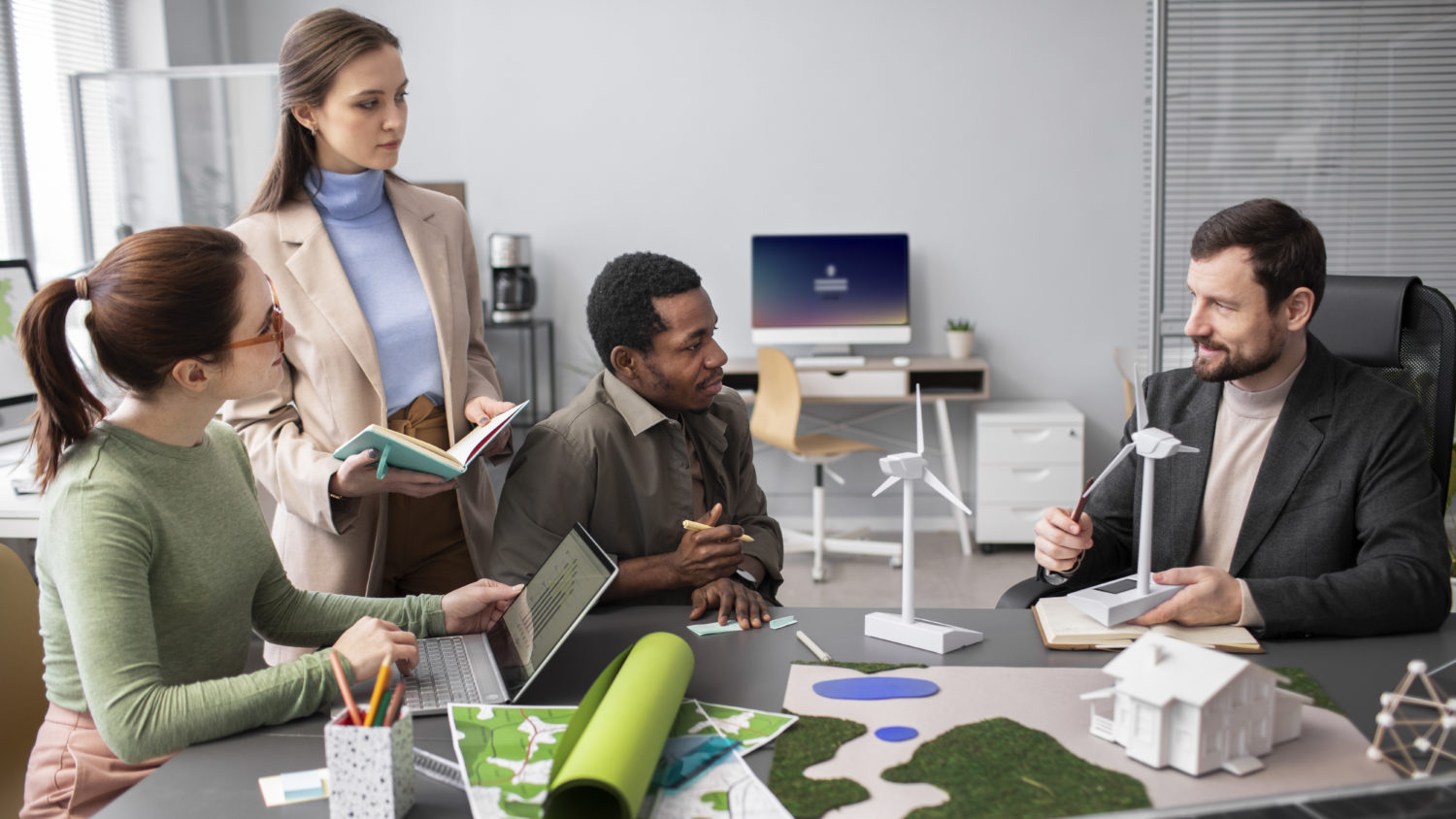 Image by https://www.freepik.com
Solved and partners are kicking off an education project to bring sustainability knowledge to Slovakian, Czech and Hungarian businesses.
The output of the project will be a Certified Sustainability Manager course adapted to the Czech and Slovak environment, specialized training modules for individual fields developed as part of an international partnership, an online sub-platform for e-learning and networking on Solved, methodological manuals for trainers and a project website.
This project will use Solved Together digital platform for communication, collaboration and e-learning materials. Solved is a network of over 25 000 sustainability experts of which Slovak experts participated in the adaptation of the study curriculum.
The project runs from September this year to August 2024 simultaneously in the three countries. The educational program will have two parts. The first will be basic general training in business sustainability, which will be based on the existing Certified Sustainability Manager course of the company GB Sustainability Audit from Hungary and adapted to the Czech and Slovak environment.
The second part will consist of specialized modules for six fields, which will be developed as part of an international partnership. It will be in the fields of energy, transport, construction, food industry, chemical industry and local administration. Fair Venture will be in charge of the construction and food industries.
The undertaking is an Erasmus project which aims to educate managers at various levels in the fields of sustainability. Specifically, there will be six fields from energy to the food industry, for which the courses will be tailored. Other companies are also participating from the mentioned countries: in Hungary the company GB Sustainability Audit Kft., which is also the coordinator, in the Czech Republic Fair Venture and SOLVED s.r.o. in Slovakia.
The companies that received the grant will develop the methodology and create the content of the course taking into account local specifics, prepare training materials for six specialised sectoral modules in sustainability, and develop activities for participating experts from all partner countries.
If you are interested to know more about the project or would like to participate as an expert please contact [email protected]