Case Study
Helsinki Allas Ecological Sea Pool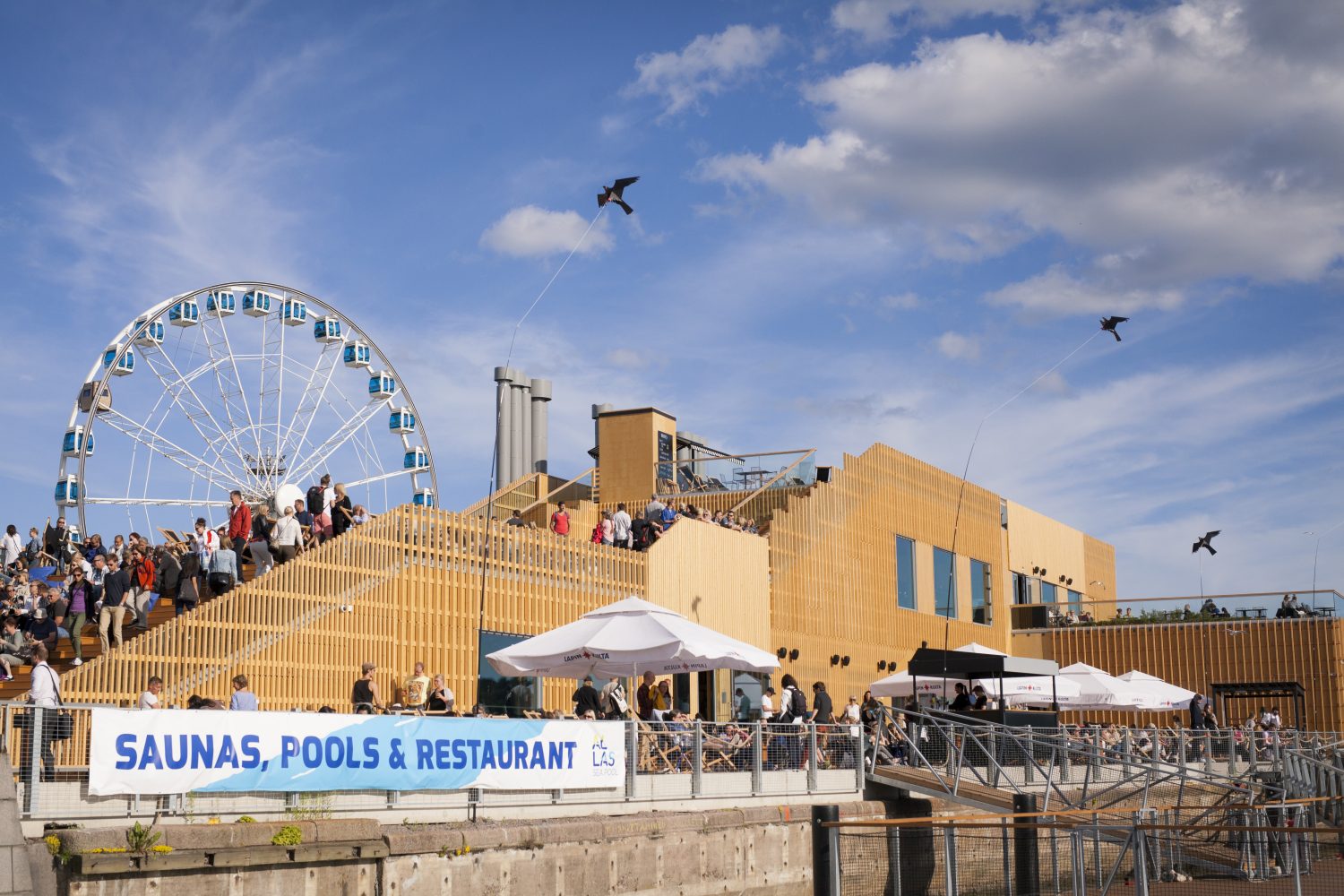 Challenge:
Korjaamo Group is one of the largest independent art centers in the Nordic countries. One of its projects was to establish Allas Sea Pool – a complex at the shore of Helsinki harbour, consists of a swimming pool platform with heated and non-heated pools, saunas and restaurants. In its conceptual phase, it was agreed that Allas Sea Pool would work under a sustainable model, maximizing the utilization of cleantech solutions. In addition, it was going to have a Smart & Clean Showroom intended to demonstrate Finnish smart and clean innovations, and host various events aimed to engage and inspire the public and stakeholders. Korjaamo Group approached Solved to deliver top expert teams to develop a sustainable concept for Allas Sea Pool, as well as, create a design for the Smart & Clean Showroom, including its content.
Our Approach & Outcomes:
Due to the multiple needs of the client, Solved worked under a retainer model, providing cleantech advisory on-demand. For the development of a sustainable concept for Allas Sea Pool, Solved hand-picked relevant experts that formed a project team, and set up a workspace on Solved's digital platform. The team used the platform throughout the project to share ideas, discuss and assess optimal solutions, review documents and co-draft the final concept. The team mapped out various Finnish cleantech solution providers who were also invited to the platform to present their offering and ideas. Together with the solution providers, the team first worked towards co-creating a concept for a more resource and energy efficient Allas, and later scoped the solution provides that could best realize the identified objectives.
In parallel, another team consisting of cleantech experts and content specialists sourced from the Solved network was working on a concept for a Smart & Clean Showroom and producing compelling content to be presented inside the room.
Today, Allas Sea Pool is a major cultural venue and landmark in Helsinki. In addition, it is a showcase for sustainable and resilient design, a concept that can be replicated and recreated in other locations and countries.
Photo: allasseapool.fi